Balloons Twisting
Experience the magic of a balloon transformed into anything imaginable! Just like a magician, be blown away by what can be achieved in moments.  Drew's skilled team of Award Winning, World Competition level artists can make almost anything before your guests eyes.
Balloon Twisting - Premium Twister 🎈
Reconnect with family and friends while we entertain your youngest and young at hearts with a balloon bonanza. Get their imaginations soaring with a massive balloon battle, or perhaps fantasy dress up, or even become brave explorers in an unknown universe.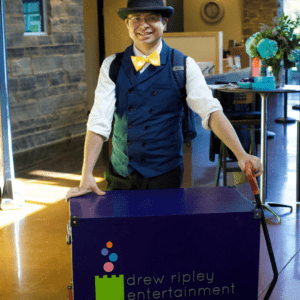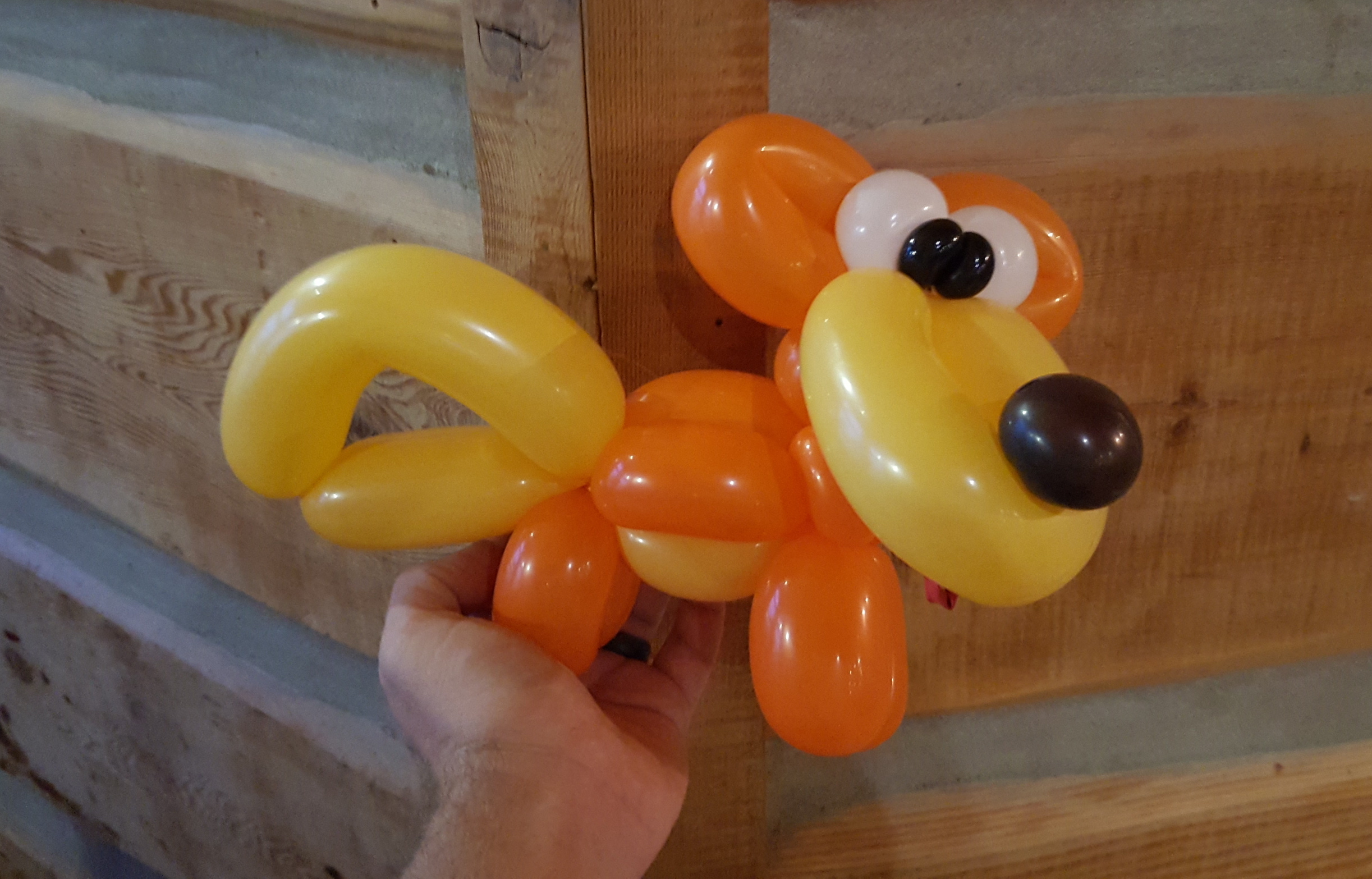 Birthday Balloon Extravaganza - 90 Minutes 🎩
Birthdays are super fun, and Drew makes them extra special with kinetic balloon toys AND balloon twisitng. This is premium balloon twisting at it's finest and can include whirlygigs, whistlers, and giant balloons!
If all you want is a quick balloon twister for a birthday event, this is not for you. IF you want your party to be entertained for a solid 90 minutes, where everyone leaves from giggle fits, this is Drew's specality for your person's special day!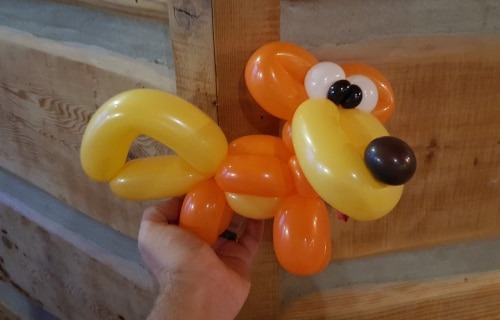 Ultimate Fun: The Big Unicorn! 🦄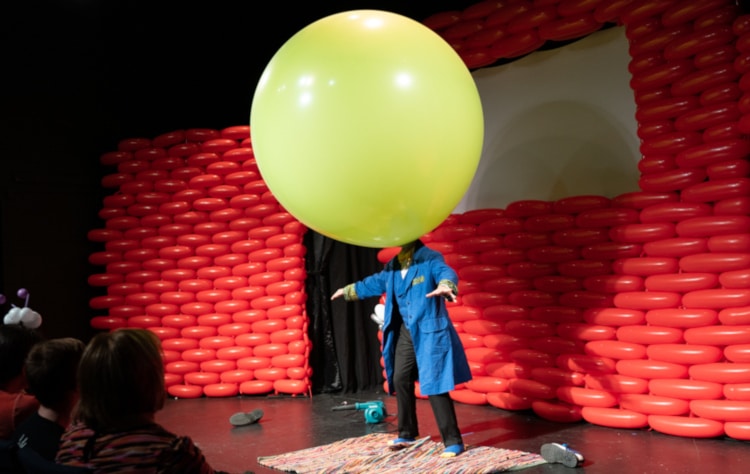 Imagine seeing a balloon creature twisted into a shape. Drew then take that creature into an enormous balloon!  Moment later, to a big noise, he reappears with a giant plush gift! 
Popular animals include Dogs, Unicorns, and Teddy Bears! Just ask if there's something specific you would like to give the birthday child. Almost any animal can be selected with advance notice.
This illusion was invented by Drew and remains unique in the industry. It is the memorable moment for any child's birthday.
This is only available as an add on to the Birthday Extravaganza
Super Fun: The Balloon Making Machine Show - Birthday Edition 🎂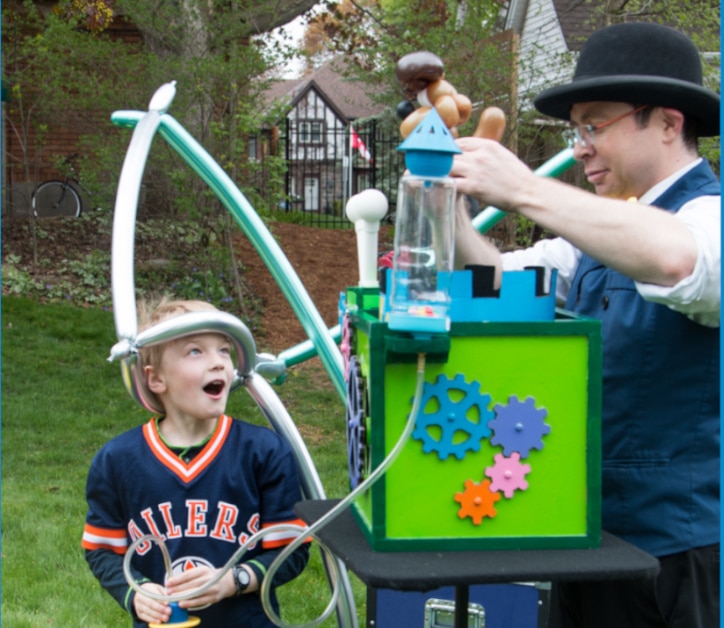 This one-of-a-kind memorable show will wow children and adults at their next birthday!
Think of this show like a magic show,  except that every stage involves balloons. Drew infuses the show with humour and creativity, sparking the imagination of audience members as they are pulled on stage to become part of the experience.
In addition, Drew will stay and provide additional balloons for the kids in attendance (up to 20 participants).
This is the Premium 2 hour Package
Check out the Balloon Making Machine live show…
Drew is such a talented entertainer! His integrity and leadership qualities make him so trustworthy, approachable and easy to work with. Drew is great for birthday parties, or for those special corporate events.