Balloons
Experience the magic of a balloon transformed into anything imaginable! Just like a magician, be blown away by what can be achieved in moments.  Drew's skilled team of Award Winning, World Competition level artists can make almost anything before your guests eyes.
Balloon Twisting - Premium Twister 🎈
Reconnect with family and friends while we entertain your youngest and young at hearts with a balloon bonanza. Get their imaginations soaring with a massive balloon battle, or perhaps fantasy dress up, or even become brave explorers in an unknown universe.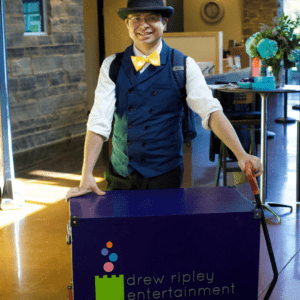 Tinker Truck™
We are excited to offer Tinker Truck™ programs in the greater Waterloo Region! We offer many programs that integrate science, art and engineering. Designed around the school curriculum and developed to provide education through play, all activities can be held for home or office events.
Rockets 🚀
Blast off… with Air Duct Tape. Colourful tape, foam tubes and bike pumps! With Tinker Truck's Rocket Science program you'll get the joy of blending art with science. Each variation places a different emphasis on the balance between science and experimentation, but everyone will walk away having learned something new.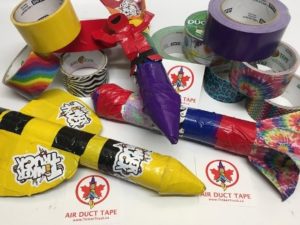 L.E.D. Artwork 💡
Let us light up your night! These quick and easy necklaces are always a huge hit at any event we visit. As a quick "make and take" this project can be completed in 20 minutes as a craft or preceded by a lesson in electricity, optical properties of glass and plastic and the differences between normal and UV (black) light on different pigments. The expanded, hands-on experimental science lesson is approximately 75 minutes. Fantastic for evening events!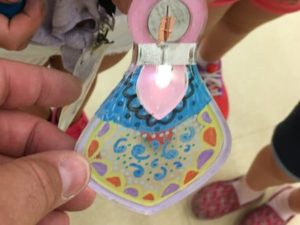 Fun: Balloon Twisting - 60 to 90 Minutes 🎩
Our international award wining artists can make anything out of balloons. This is perfect for children AND adults as what they produce can be as whimsical as the imagination goes.
Drew and Linda are talented twisters have been seen and heard on CTV's Your Morning (National), CBC's Here and Now (Ontario), CBC's The Morning Addition (Kitchener), and CBC In the Key of C (Ontario), specifically for their high caliber abilities.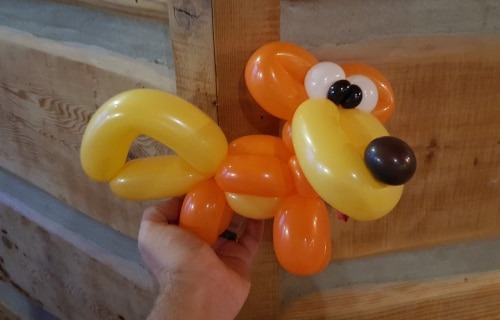 Super Fun: The Balloon Making Machine Show - Birthday Edition 🎂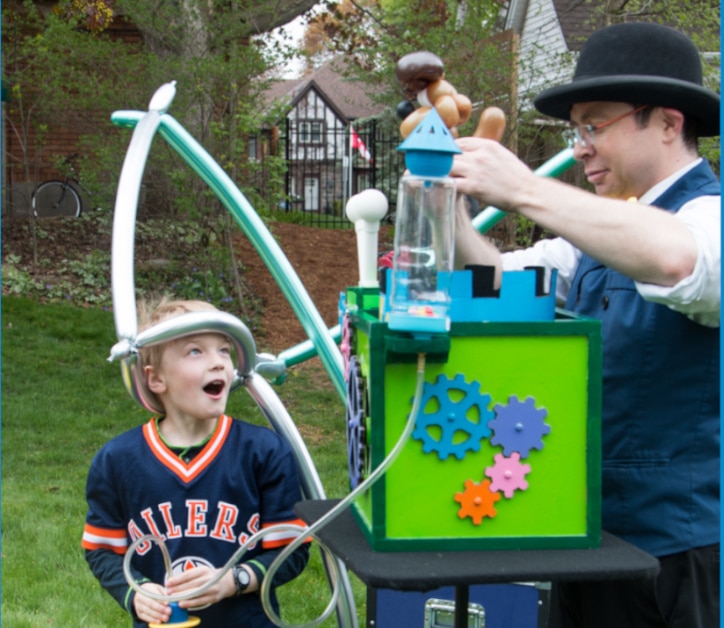 This one-of-a-kind memorable show will wow children and adults at their next birthday!
Think of this show like a magic show,  except that every stage involves balloons. Drew infuses the show with humour and creativity, sparking the imagination of audience members as they are pulled on stage to become part of the experience.
In addition, Drew will stay and provide additional balloons for the kids in attendance (up to 20 participants).
Ultimate Fun: The Big Unicorn! 🦄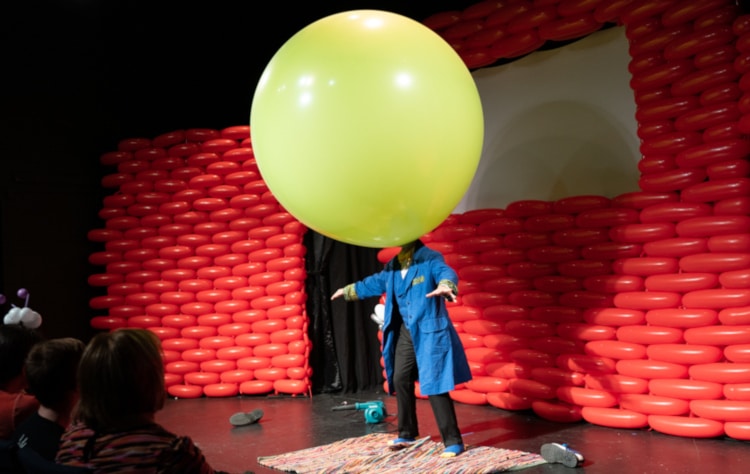 Imagine seeing a balloon creature twisted into a shape. Drew then take that creature into an enormous balloon!  Moment later, to a big noise, he reappears with a giant plush gift!
Popular animals include Dogs, Unicorns, and Teddy Bears! Just ask if there's something specific you would like to give the birthday child. Almost any animal can be selected with advance notice.
This illusion was invented by Drew and remains unique in the industry. It is the memorable moment for any child's birthday.
Check out the Balloon Making Machine live show…
Drew is such a talented entertainer! His integrity and leadership qualities make him so trustworthy, approachable and easy to work with. Drew is great for birthday parties, or for those special corporate events.