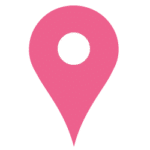 Service Area:
Southern Ontario and beyond
Performing over 1000 times in homes, schools, libraries, streets, arenas, theaters, trains, barns and fields, whatever the situation, we adapt with shows, science and silliness!
Teaching science in an entertaining way can be hard. Young audiences are not always keen to learn about Physics or Simple Machines.
One thing is for sure – no one wants the kids to say they find science boring. Right?
Well, It doesn't have to be boring at all. It can actually be fun!
The "How to Catch a Mouse Simple Machines at Work" show actually teaches kids at age 5 and up the science behind simple machines. They can have fun while learning with examples that are unforgettable!