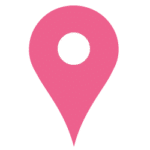 Service Area: Southern Ontario and beyond
Performing over 1000 times in homes, schools, libraries, streets, arenas, theaters, trains, barns and fields, whatever the situation, we adapt with shows, science and silliness!
Unknown to most, there is a secret world of highly skilled performers travelling around the world and competing on stage. These performances illuminate and amaze audiences with new and strange experiences as they compete for fame and glory from their peers.
Now, for the first time ever, and for one day only, The Theatre of Whimsy offers an exclusive sneak peek into the silly world of performance art. Come watch an actual Doctor, an Idiot, and a Teacher, all perform with one simple rule:
Each performance must use at least one balloon.
Thank You for attending a smash hit!
If you missed it check out the interview with 570 News. Skip to 122.0