Stilts, Characters, and More
Stilts, Characters & More
Gertrude the Giant Gentle Ostrich 🐦
Unique Stilt walking characters add a splash to any event. Meet the ultimate in roving crowd entertainment; Gertrude the Giant Gentle Ostrich. She is a one of a kind animatronic crowd pleaser, designed to create a sense of wonder for  kids of all ages as well as boost social media attention. Strolling in at over 9 feet tall, Gertrude the Great and her trainer Drew Ripley will delight audiences young and old. Gracefully striding, guests will be astonished to meet a giant balloon puppet.  Animated to be slightly mischievous, yet always gentle with guests, watch Gertrude as she plays with a crowd.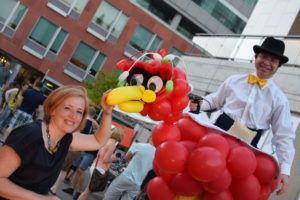 Farmer John 🚜
Farmer John is always losing his vegetables. One minute they are in the ground and the next they are running around! Whatever will he do?!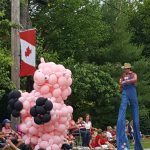 Pilot 🛩️
 Master of the skys, it's the daredevil pilot who drops skydivers into the remote land of giants. What crazy antics will he be up to next?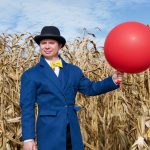 Balloon Puppets & Costumes 🐘
Show stopping, eye popping, and jaw dropping, these customized costumes and articulated puppets make a powerful lasting impression on guests. As a professional trained stunt artist, unicyclist and stilt walker, Drew takes any imaginative character and build the impossible into the ultimate interactive balloon creature.
Minibikes 🚲
Sometimes small is super silly. This tiny little bicycle can scoot through crowds, or entertain guests, instead of being super tall, he's super small and at the eye level of small children.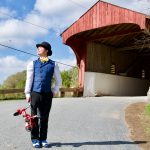 Check out our live shows…
Each time Drew is asked to participate in our events, he gives ofhimself tirelessly. Always energetic and animated in large or smallgroups of children. Drew can be counted on to provide creativityand enthusiasm to everything he touches.